🦄
March 2018 was quite Irish
RETROSPECT MARCH 2018 - A wedding in Ireland, the launch of heiraten-in-irland.de, St.Patrick's Day, (almost) attended an Irish wedding photography conference and another trip to Ireland...
What was going on in March 2018? A whole lot of things. And as you may guess from the title, a whole lot of Irish things.
There was a wedding in Ireland, launched a website for German couples planning a wedding in Ireland, St.Patrick's Day, we (almost) attended an Irish wedding photography conference an there was another trip to Ireland in the end of March...
Wedding in West-Clare
17 hours Irish wedding with 320 guests
It was the wedding of Niam and Robert in Liscannor and Ennistymon in the West of County Clare. Only a few days earlier, Ireland was covered in snow and all my Irish facebook friends posted selfies with snowmen. The weather had improved until the wedding, though the forecast still promised cold temperatures and rain for the wedding day. But somehow we were lucky and after the ceremony the sun came out. Wearing her pink wellies, the bride led us up to the highes point on the Cliffs of Moher, where we faced strong winds. Luckily we neither froze to death nor got blown away. So there was nothing between us and a boasting party at the Falls Hotel & Spa in Ennistymon the same night.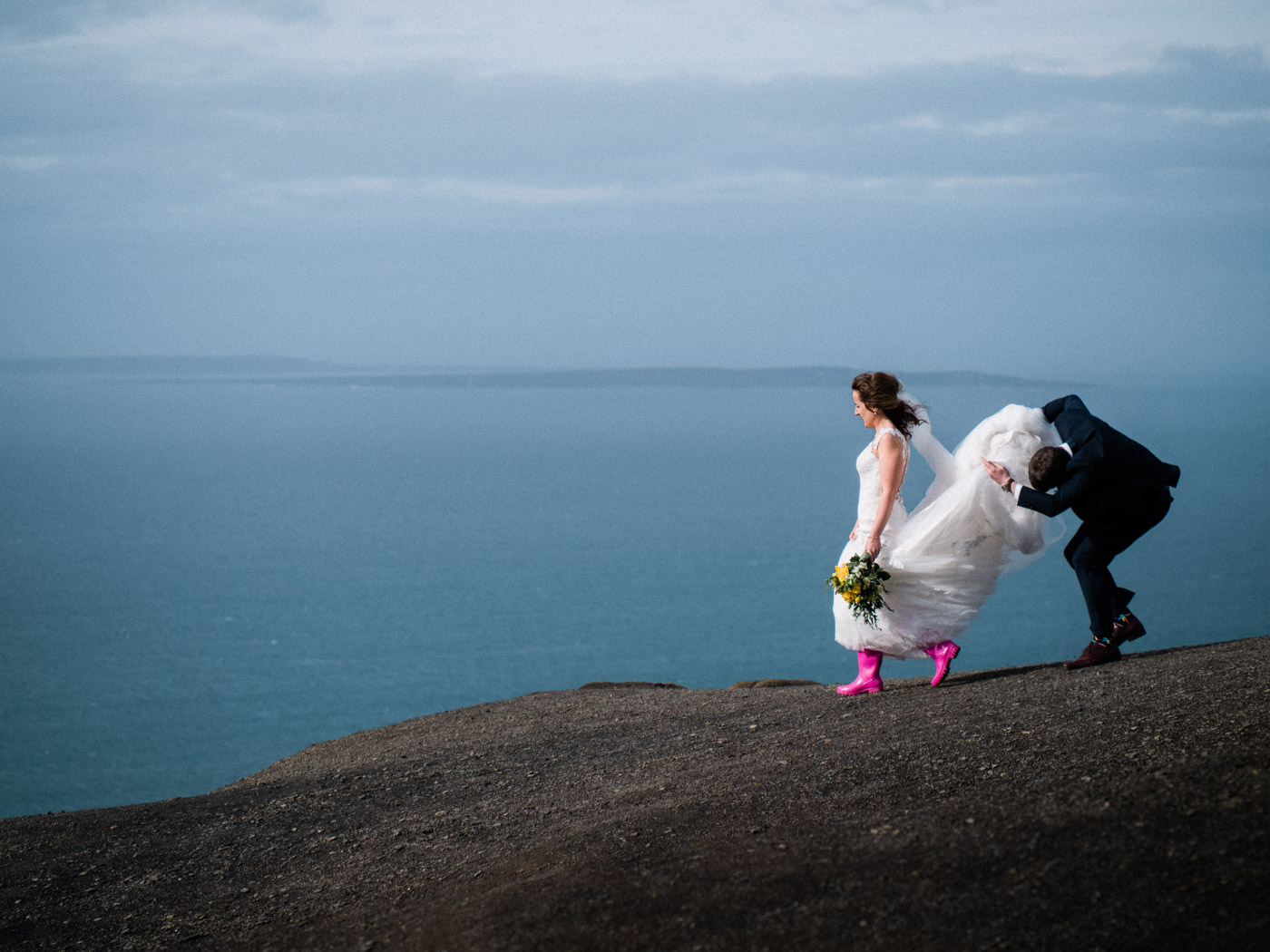 www.heiraten-in-irland.de
Launch of our website for Germans getting married in Ireland
Actually we had the idea already a few years ago. But it took quite a long time to become reality. With our own wedding last year in October in the wonderful landscape of Connemara, last questions have been answered and a few wonderful new recommendations were added. So we were ready to open it to the public.
So if you are playing with the idea of getting married in Ireland (and if you aren't Irish anyway), have a look at heiraten-in-irland.de and get informed and inspired. We have started with all the necessary information on process, required documents and everything you need to know to plan your wedding in Ireland. We also have an interactive map with great wedding locations and one or another recommendation for great wedding vendors.
All infos now at www.heiraten-in-irland.de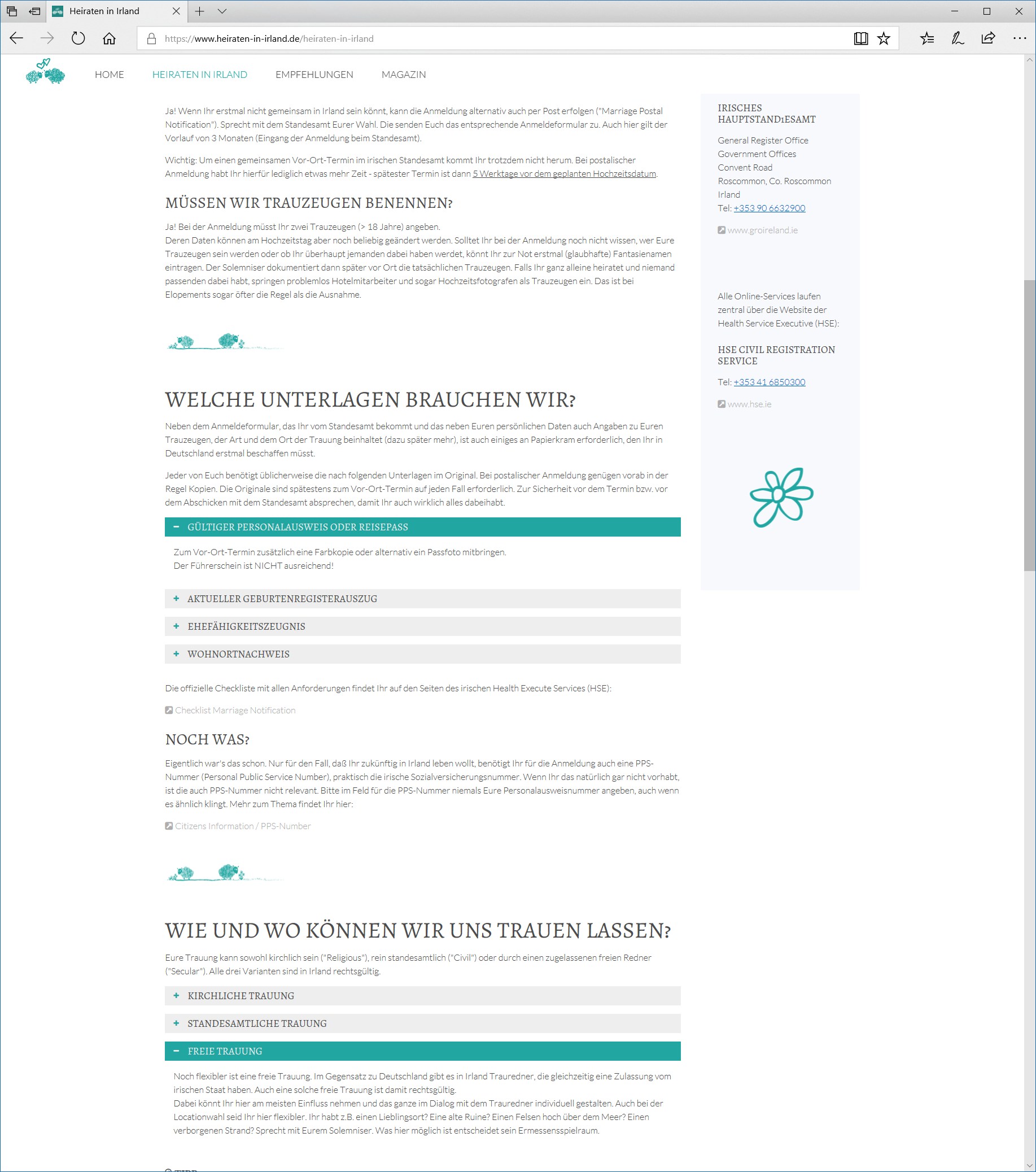 St.Patrick's Day
No words needed. ;)
We Are Islanders
Islanders Wedding Photography Conference 2018
Originally we had planned to attend the Islanders Conference in Kilkenny that took place from 19th to 21st of March - part inspiration from the great speakers, part gathering with friends and colleagues from all over the world. We already had bought our tickets, booked accommodation and everything, but then both Saja and me got spontaneous weddings in our way. So we had to switch our priorities and were at service for our bridal couples. With mixed feelings we watched the crazy reports of our own wedding photographer John who took over the Islanders' social media channels during the conference. And yes, we seem to have missed a lot of fun. Hope to be there in 2019.
Another trip to Ireland
Wedding in Galway, holiday, craft-beer and whiskey
After a few smaller jobs at home, there was another trip to Ireland at the end of the month. It was a quite wise decision to cancel Islanders as it would have been 3 weeks in Ireland that month. And there is really enough work waiting at home.
More about this trip, about the wedding of Brid & Joe in Galway and our trip along the Wild Atlantic Way, next month at this place.