🦄
Classy Wedding at Schlosshotel Kronberg
A wedding documentary at Castle Friedrichshof - alias Schlosshotel Kronberg, a luxury wedding venue in the Rhine-Main area...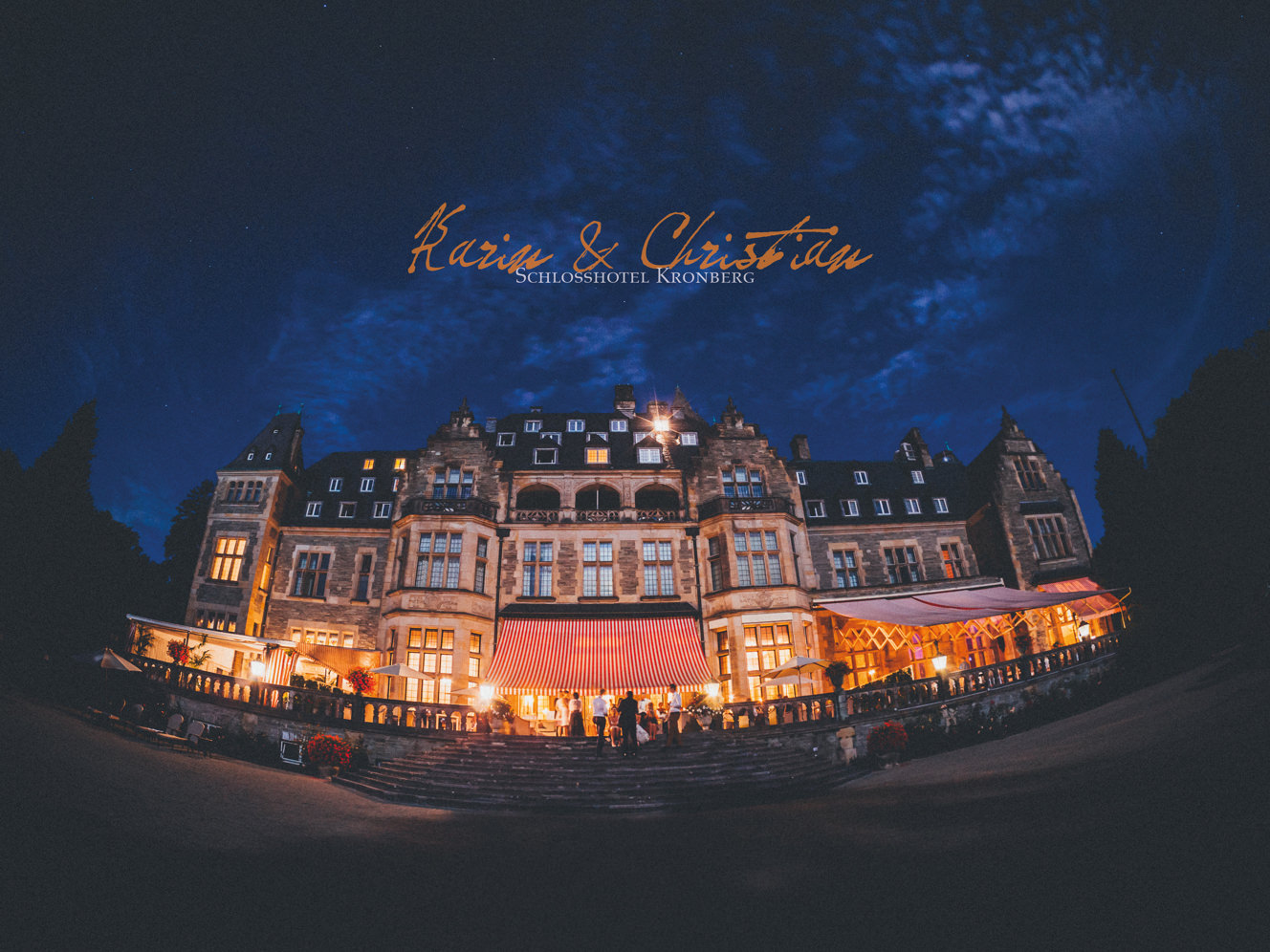 Wedding photos in Rhine-Main - That's how it works
If there is one place in the area you can be 110% sure to have a great wedding, that's Schlosshotel Kronberg. No matter if the wedding is big or small, relaxed or wild, in rain or snow - it'll be perfect. And so was the wedding of Karin und Christian in August.
Getting Ready with a view over the park, first look at the great staircase down in the lobby, a church wedding at St. Peter & Paul in downtown Kronberg, heart-warming moments and tears of joy, a sunny reception on the terrace, a remarkable Crémant and delicious Cornettini, portraits with wonderful light in the castle gardens, great speeches and an awesome party.
Links & Facts
Schlosshotel Kronberg // Hainstraße 25 // 61476 Kronberg im Taunus
+49-(0)6173-70101 // info@schlosshotel-kronberg.de // www.schlosshotel-kronberg.de
Katholische Kirche St. Peter & Paul // Katharinenstraße 5 // 61476 Kronberg im Taunus
+49-(0)6173-952498 // pfarrei@mariahimmelfahrtimtaunus.de // www.mariahimmelfahrtimtaunus.de