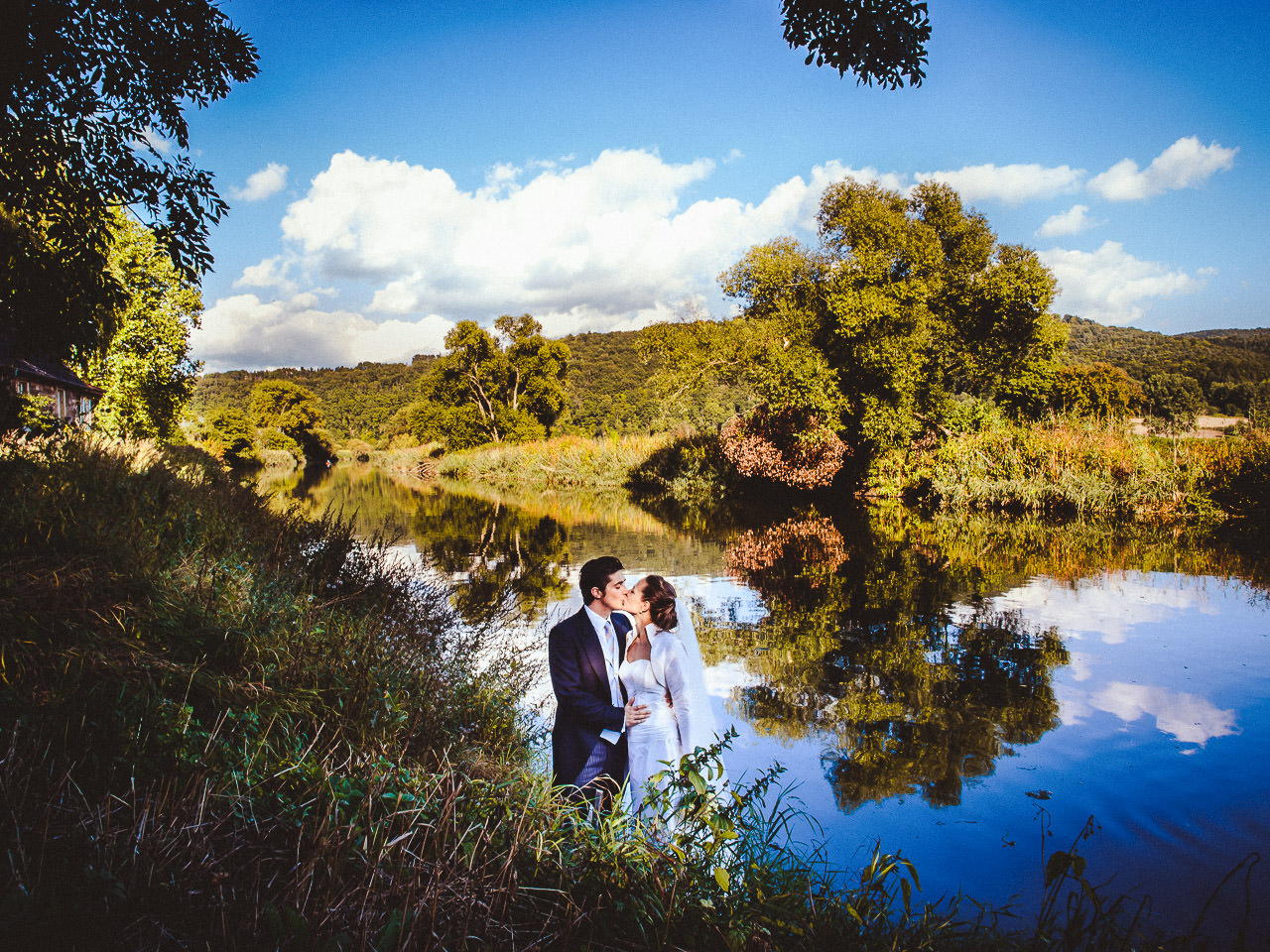 A Wedding at Völkershausen Manor, River Werra, Hesse
When Anna and Alexander told me about their weddings plans, I did not know then that this was going to be one of my biggest and most beautiful weddings of the last years.
On friday it started with their wedding-eve at Wanfried, with finest live music and a great party until late at night, laying the foundation for a magnificent wedding on the following day.
Getting ready at the family villa, a nervous bride and a cuddly family dog. A wedding ceremony at the impressive neo-gothic church of Wanfried. Followed by the reception at the manor in Völkershausen, with Pimm's and Bratwurst at the courtyard and sun and relaxation in the park. For the portraits we had a joint walk through the park and stables, with photos at the river, between antiques and rusty Land Rovers. And finally dinner and party in the old barn, with fantastic food and splendid atmosphere.
Quite some time has passed since this wedding. But as it just has found it's way into a very special wedding album, here's something to see for you - and even more than usual: Over 750 wedding photos of a grand two-day wedding alongside the river Werra.
Enjoy!



Links & Facts


Location:
Rittergut Völkershausen // Dorfstraße 47 // 37281 Wanfried
+49-5655-922418 // www.rittergut-voelkershausen.com
Ceremony:
Ev. Kirche Wanfried // Kirchstraße 5 // 37281 Wanfried
+49-5655-361 // www.kirchenkreis-eschwege.de
Music:
Mambo Kingx // Fulda
info@mambokingx.de // www.mambokingx.com
Wedding Dress:
Torrox Hamburg // www.torrox-hamburg.de
Album:
30x30cm Bookbinder's-Edition (fine leather) // 230 pages uncoated paper