🦄
Wedding at Brenners Park-Hotel&Spa, Baden Baden
A free ceremony in the park, an great party und awesome weddingportraits in under 20 minutes - there's nothing better than evening light...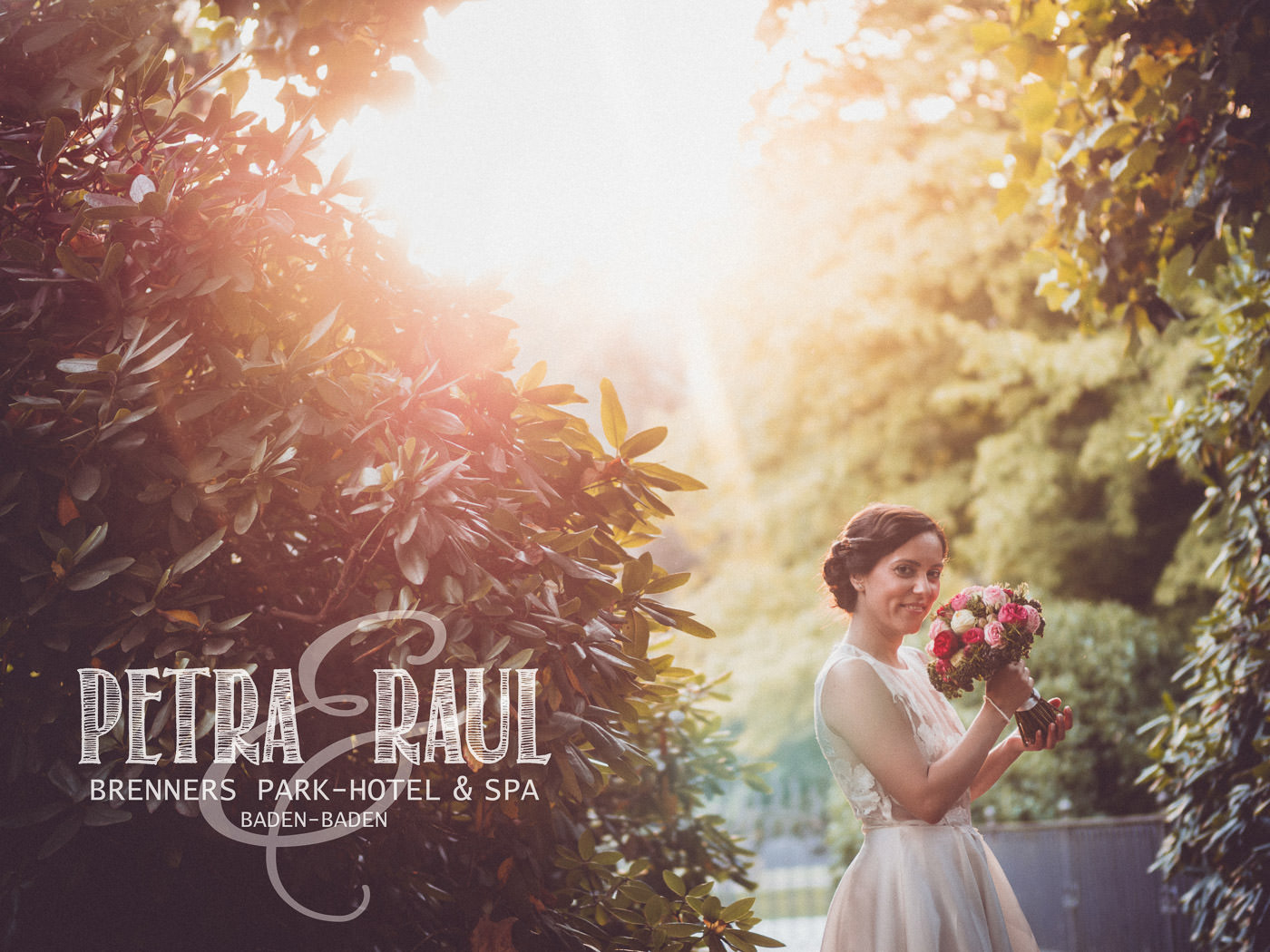 An outdoor wedding ceremony in the park, weddingdance in the water and a big party at the orangerie.
I always tend to argue about my couples' schedules, trying to convince them to have their portrait-session as late as possible. And sometimes there are no discussions at all.
The wedding of Petra and Raul for example was always planned to start late. So I arrived at Brenners Park-Hotel & Spa in the afternoon for a getting-ready with great views over Baden-Baden. Hair, make-up and a few glasses of Champagne and the girls are off for the ceremony down in the park. A very emotional wedding ceremony and already with wonderful late afternoon light. A photographers dream. Afterwards there is live music for the reception and so afternoon turns into evening. And while we're busy with the last formals, the hotel crew is already preparing the dinner. And we haven't shot any portraits yet. Alright, challenge accepted!
20 Minutes for Wedding Portraits with eveninglight
19 minutes 52 seconds to be precise. That's short, but still not impossible. For wedding photos 20 minutes in evening light equal 2 hours at noon. Actually I would always trade any midday portrait sesssion for a much shorter session around sunset. Of course this requires a wedding couple that goes along with it. Petra and Raul are awesome. The even dare to go for a dance in the small creek that flows through Baden-Baden. So we are able to create a lot of great and versatile images within that short amount of time.
Dinner is perfect. And so are the speeches, the dance and the party. And and it's peak we're even able to do some more portraits - very intimate ones.


Links & Facts
Brenners Park-Hotel & Spa // Schillerstrasse 4/6 // 76530 Baden-Baden
+ 49-7221-9000 // information.brenners@oetkercollection.com // www.oetkercollection.com