Weddings, inspiration, mirrorless cameras and life
At this weekend my wedding season 2017 will officially begin. Within the next hours I'll be heading off to Ireland for the wedding of Leanne und Shane which will be the first of four weddings in Ireland this year. But before that, l'll have a look back on 2016 which actually was better than it's reputation.
There were wonderful people, fascinating talks and new horizons. I did learn a lot and I did take a lot of new photos. Many of them with the mirrorless Olympus PEN-F, of which two have become part of the family in 2016. Even lighther and more compact than my OM-Ds and exceptionally beautiful. 2016 was also the first wedding season that Saja and me completely spent together under the same roof - desk to desk. And if two wedding photographers work through the nights, battling with Lightroom over months, that will put a relationship quite to a test. Something that we mastered quite well. ;)
Weddings, weddings, weddings
There were weddings in Ireland - one on New Years Eve in County Clare. There were weddings in Germany. A lot. Castle Philippsruhe in Hanau, quite a few at Castle Kronberg, at Villa Rothschild, in Hamburg, Frankfurt and Stuttgart, more than one along the Rhine, on several vineyards all over Germany, in Saarland, Baden-Baden and a few near my home. I also covered a (successful) proposal in Frankfurt and many engagements in Rhine-Main.
What else?
Together with Saja we went roadtripping in the Pacific Northwest. We went to Seattle, the Olympic National Park, along the coast down into the South of Oregan. In Portland we joined with 300 wedding photographers from all over the world, talking, fantasizing and building better businesses: Mystic Seminars - one of the most inspiring events in the wedding industry. "Banding together - charging ahead".
We also went to the Netherlands - Callantsoog, Nordholland - for a few days off on the beach, together with puggle Hugo. And on our way back, we stopped for the ceremony of the Dutch "Brautfoto-Award" - a wedding photography award of the "Bruids Magazin", a Dutch wedding magazine. Saja was jury member. Kudos to the Dutch photographers - that was some awesome wedding photography there!
And we were to Ireland of course. Roadtripping in the North. From Dublin over Kells to Northern Ireland - Belfast, Bushmills Derry - following the traces of Game of Thrones, the "Troubles" and Whiskey. Our way back led us through Donegal, Sligo and Connemara and to the discovery of many great local IPAs.
The following pictures are just an extract of 2016 - not a "best of". There are quite a few of my favourites in there, but some I've spared for other blog articles, for Instagram or Facebook. Have a look!
Let 2017 be good!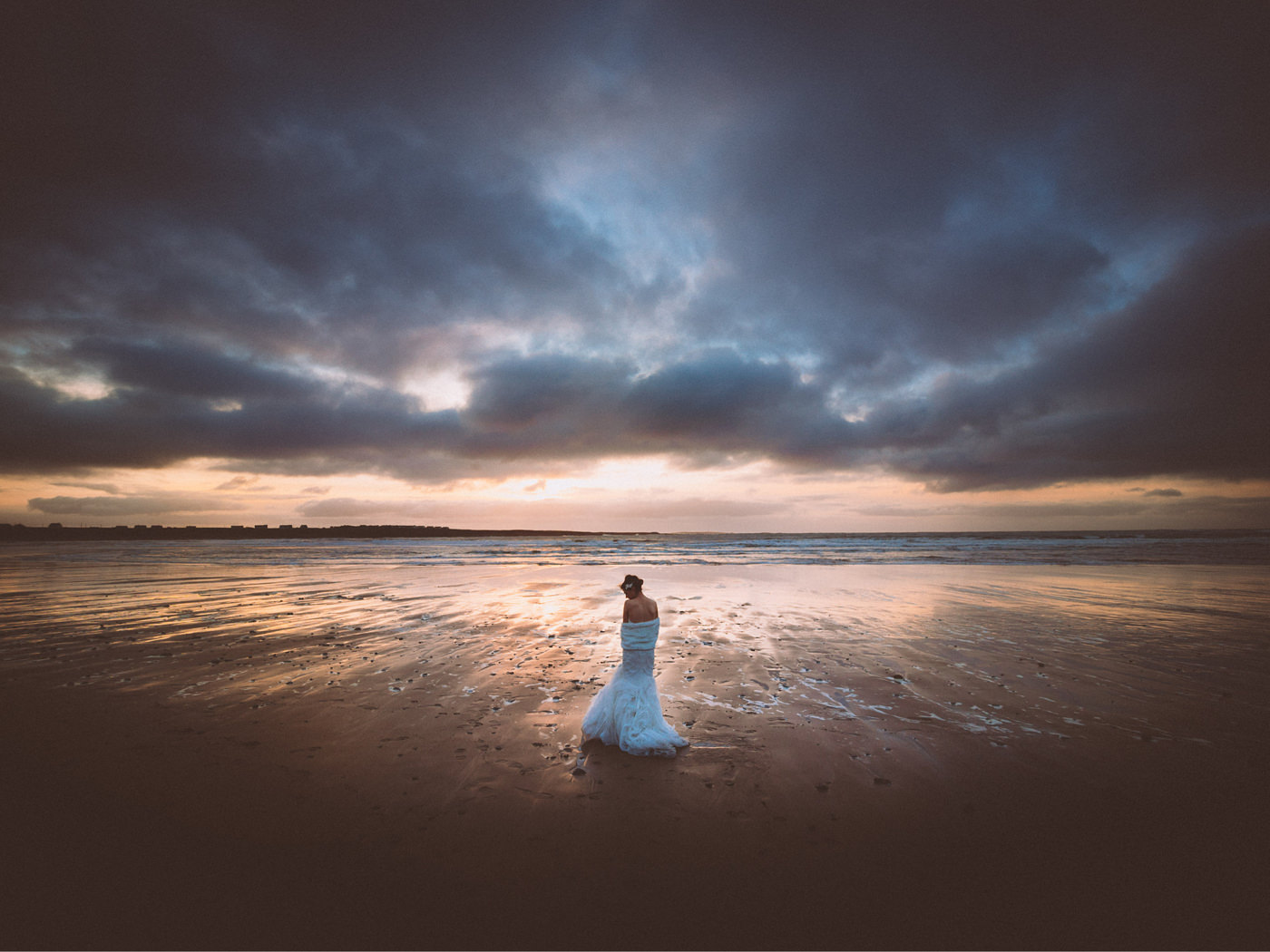 {vimeo}152345184{/vimeo}