Wedding KnowHow
What is a Photobooth?
And why it could be a great addition to your wedding
Empower your Wedding Guests - with Camera, Remote Trigger and Crazy Accessories
Ultimately, the Photobooth is just the logical continuation of the golden picture frame that could be found a few years ago at almost every wedding. Studio flash, camera, remote trigger and a lot of crazy accessories - beards, sunglasses, wigs - these are the ingredients for a successful Photobooth. Say goodbye to stiff posing and pale faces in picture frames, the Photobooth puts the control in the hands of your guests and brings a lot of fun. Guest photos become an event - and not just for the little ones, but really for every age group. Especially at an advanced hour (and advanced state of the wedding guests) there's regularly one or the other real surprise.
Make Photobooth a Present for your Guests
If you choose a photobooth with printing feature, you already have a great wedding souvenir: your guests can take their funniest photos home with them - ideally with a little greeting from you. Many photobooths are customizable and print your own texts or even your wedding logo.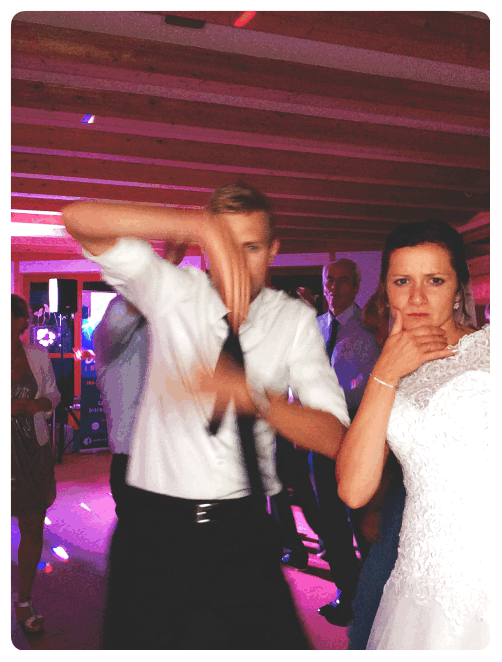 Will you still need a wedding photographer if you have a Photobooth?
Yeah sure! ;)
Any Questions concerning Wedding Photography or the Photobooth?
Do you want to know how a wedding photography package could look like at your wedding? What a Photobooth could contribute to your wedding concept? You want to see more full wedding documentaries? Or the craziest pics from the Photobooth?
No Problem!
But we all know Photobooths nowadays.
Ain't that boring?
Granted, for many guests, a photo booth is nothing new anymore. The accessories are already familiar to them from the last weddings where they already met the borders of good taste with their photobooth work. Therefore, the concept is constantly evolving. More and more photobooths strive not only be fun, but also provide an interactive experience.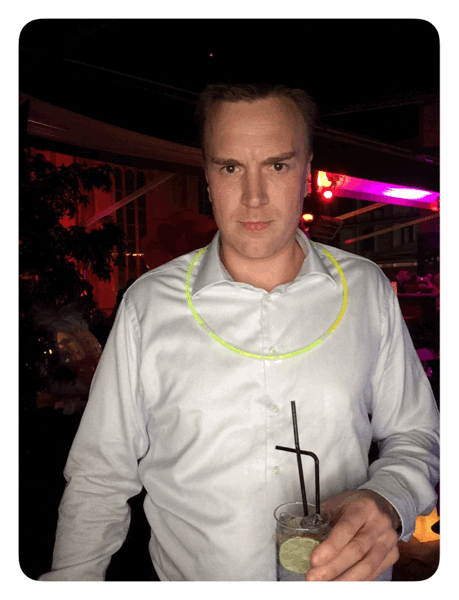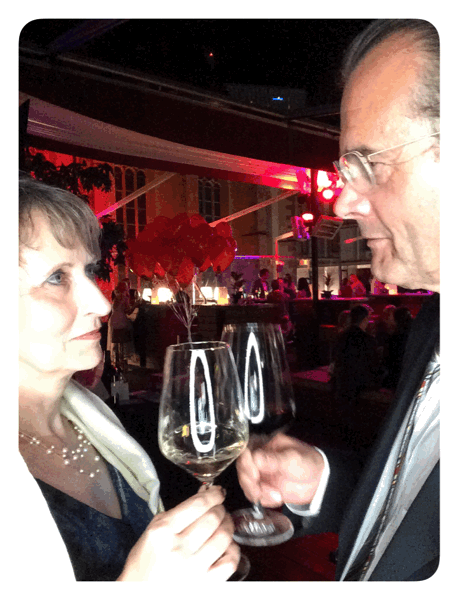 The fanciest Photobooths in Germany
That's why I've put together a few very nice photobooth options:
Schneider's Photovan
Harvey the shimmering party animal and Trudi the photo bus are the perfect backdrop for your big party moments - in Rhine-Main and throughout Germany.
Camper Photobooth
An old camper, a Bulli and a historic Barkas - each of them has the necessary space for the party crowd and the best photos of them - in Rhine-Main and far beyond.
Glamourbooth
With a semi-transparent mirror and creative animations, the Glamorbooth ensures action at events, mainly in Saarland and Rhineland-Palatinate - one of the most beautiful photo booths far and wide.
The Boomerang-Booth
And of course we also have our own solution available - our very own Boomerang Booth. Although it's not half as beautiful, it's still a lot of fun. With animated GIFs in the style of Instagram boomerangs and the ability to instantly share these small animations via email, it's also a photobooth solution that's still new to many guests.  It's bookable with any major wedding reportage package. Though it actually only makes sense if I'm with you for a major part of the party. Because when I have finished my work, you can certainly inspire me for a glass of G&T, but at some point I'll start packing my stuff - including the Boomerang Booth. And it would be a shame if that was before the party really started going (and with it your boomerang photos).
P.S. Thanks a million to Marie and Gary and their awesome wedding guests for sharing your spectacular Photobooth moments above.
And of course the same to Sandra, Marco, Iris and Stephan for the little extract from the GIFs of their Boomerang-Booth.
You alle made the shutters burn! ;-)
#photobooth #weddingfun #weddingvendors #weddingparty #boomerangbooth