#bestnine2018 - my 2018 on Instagram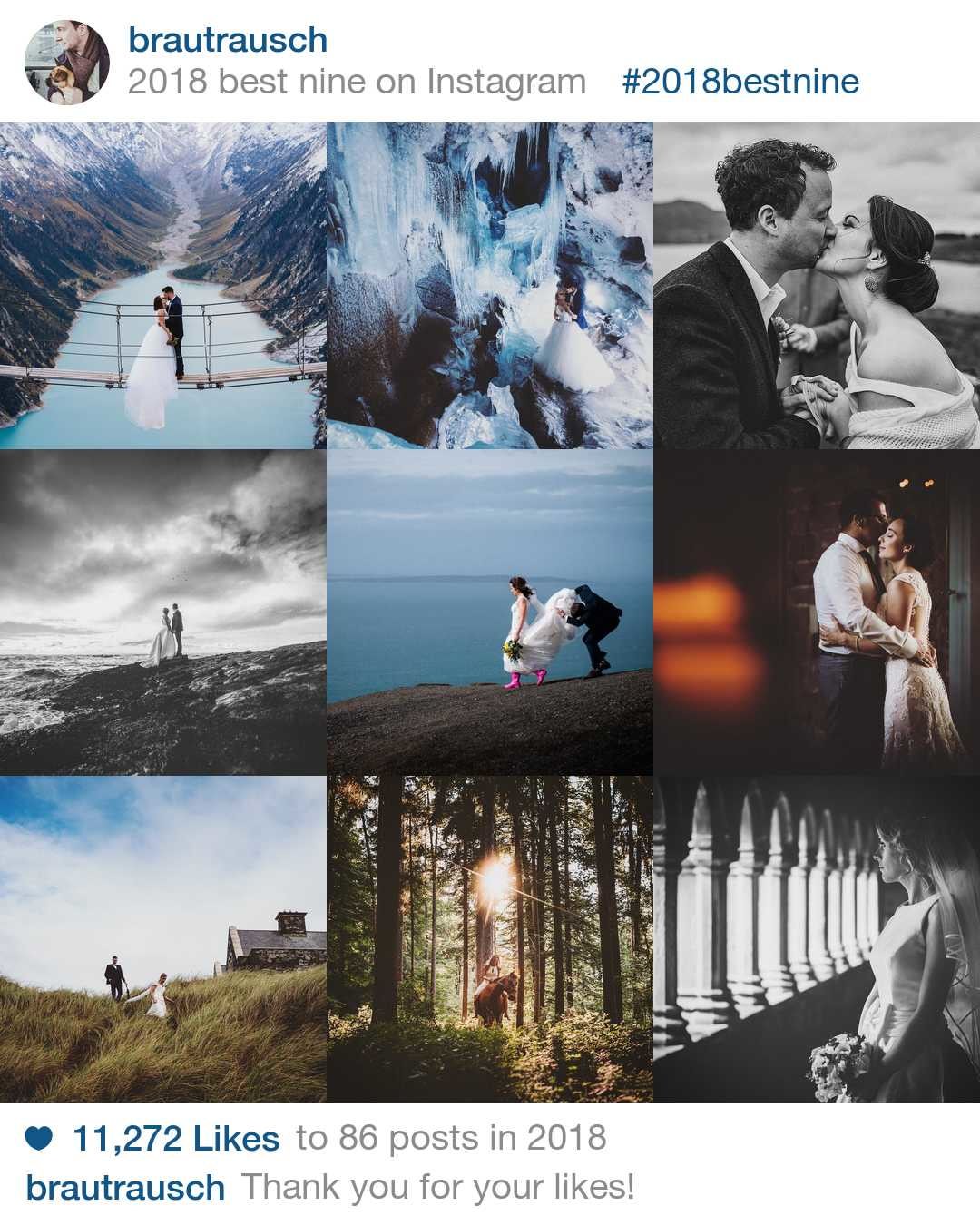 Thank you for your likes! <3
I must admit I was lazy on Instagram in 2018. That's what makes your reactions there even more awesome. Thank you! And thank you to all the wonderful people who made these images possible - in front of and behind the camera: Jessi and David plus our mountain crew in Tyrol during our "Adventure Wedding" high up on the mountain and the after-weddings-session deep down in the ice, Saja for our own wedding in Connemara last year and John for the wonderful photos, Emma and Patrick for photos along the Wild Atlantic Way during their wedding in Spanish Point, Niamh and Robert, also in Ireland, on the edge of the Cliffs of Moher just before their celebration in Ennistymon, Carrie and Patze for their wedding at Kloster Hornbach, Lorraine and Frank at the Trump Resort in Doonbeg, Caro and Donna for a bride plus horse After-Wedding-Session in the local woods and Emma again in the old remains of Quin Abbey.
There was a lot of Ireland this year. Let's see what 2019 brings!
Make it safely to 2019 and take care!
And if you like, visit me on Instagram and leave a like or two! ;)