🦄
Todorka & Amer
Tiny Wedding at Schlosshotel Kronberg
A small wedding near Frankfurt, Germany - with a civil ceremony in the library of the castle hotel, a sunny reception, many wedding photos in the park and dinner in the Blue Salon
You don't have to celebrate big to have a beautiful wedding; it can often be much nicer to celebrate in a small circle and only with your loved ones - for example at the Tiny Wedding of Todorka and Amer at Schlosshotel Kronberg
Civil wedding in the imperial library and lots of relaxed wedding photos in the palace gardens
Small weddings do not have to fear any competition when it comes to beautiful wedding photos. And so did the wedding of Todorka and Amer at Schlosshotel Kronberg. The two had decided to have a tiny wedding in the Imperial Library at Schlosshotel Kronberg. The Kronberg registry office operates a branch there and the castle hotel not only offers a wonderful surroundings for a wedding, but also all the necesseties for a nice reception, fantastic food and a lot of great opportunities for wedding photos all over the castle grounds.
Only closest friends and relatives were there - a true 'Tiny Wedding'. Having just a few guests has the advantage that bride and groom have more time for their guests, can enjoy the day a lot more and can also give their own emotions a lot more space. And so the couple spent a wonderful civil wedding in the library, followed by a cozy champagne reception on the sunny terrace. The large stairs are always ideal for group photos. Regardless if it's a big or a small wedding, the views with the castle background is always worth a shot.
We then had plenty of time for the wedding photos, while the guests could enjoy the sunny day on the terrace. And so we used the opportunity for wonderful wedding photos inside and outside in the surrounding grounds of Schlosshotel Kronberg. My favorite are the photos above the small pond. You literally forget that you are only 2 minutes away from the hustle and bustle of the hotel and you will get wedding photos as if they had be taken in the middle of the forest.
Afterwards we meet again with the guests in the Blue Salon - a small but bright room that is directly adjacent to the foyer - ideal for a festive meal for a small group. That's where bride and groom and their guests comfortable spend the rest of the day - perfectly cared for by the wonderfull staff at Schlosshotel Kronberg.
I love small weddings - or tiny weddings - the definitely have their own charms.
Links & Facts
Schlosshotel Kronberg | Hotel Frankfurt // Hainstraße 25 // 61476 Kronberg im Taunus
+49-(0)6173-70101 // www.schlosshotel-kronberg.de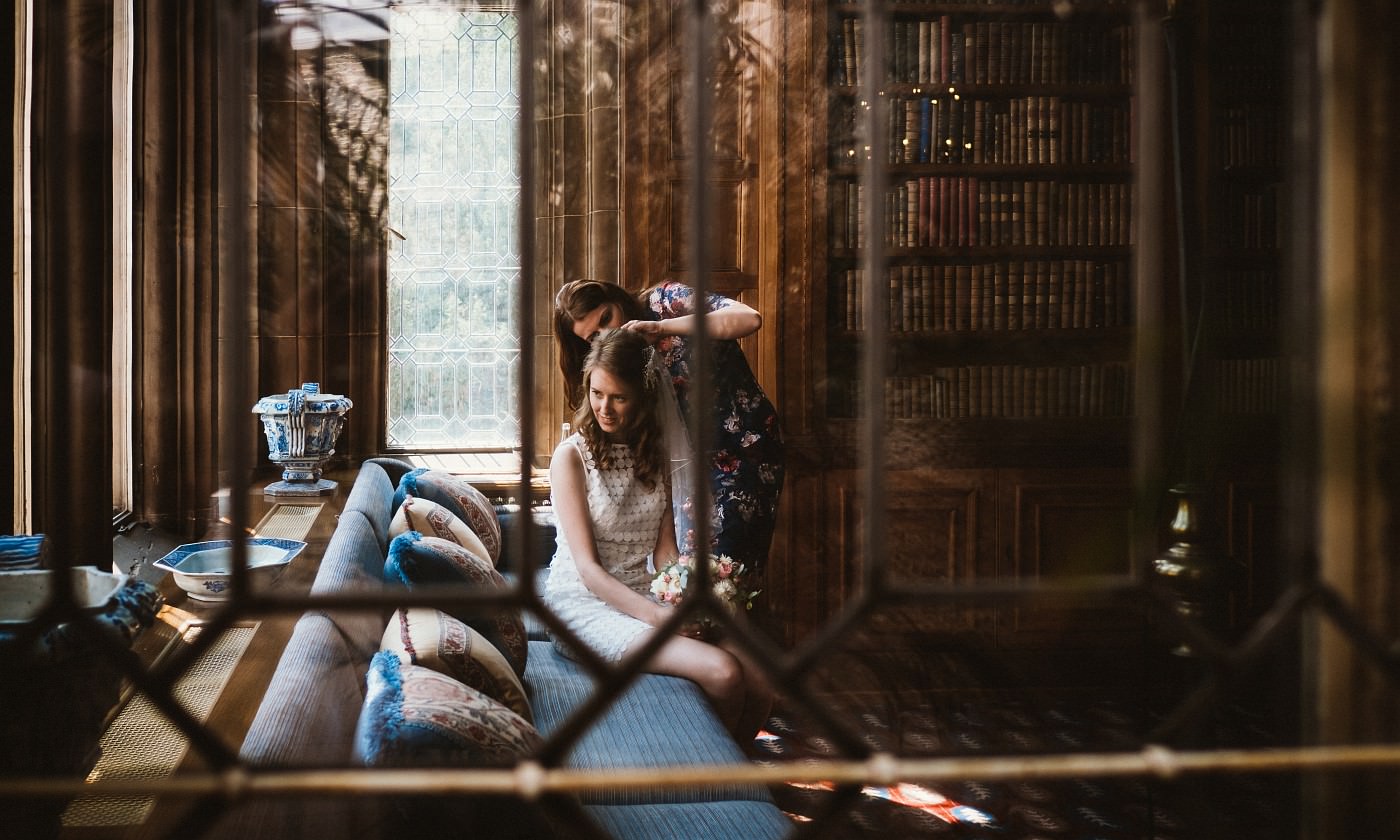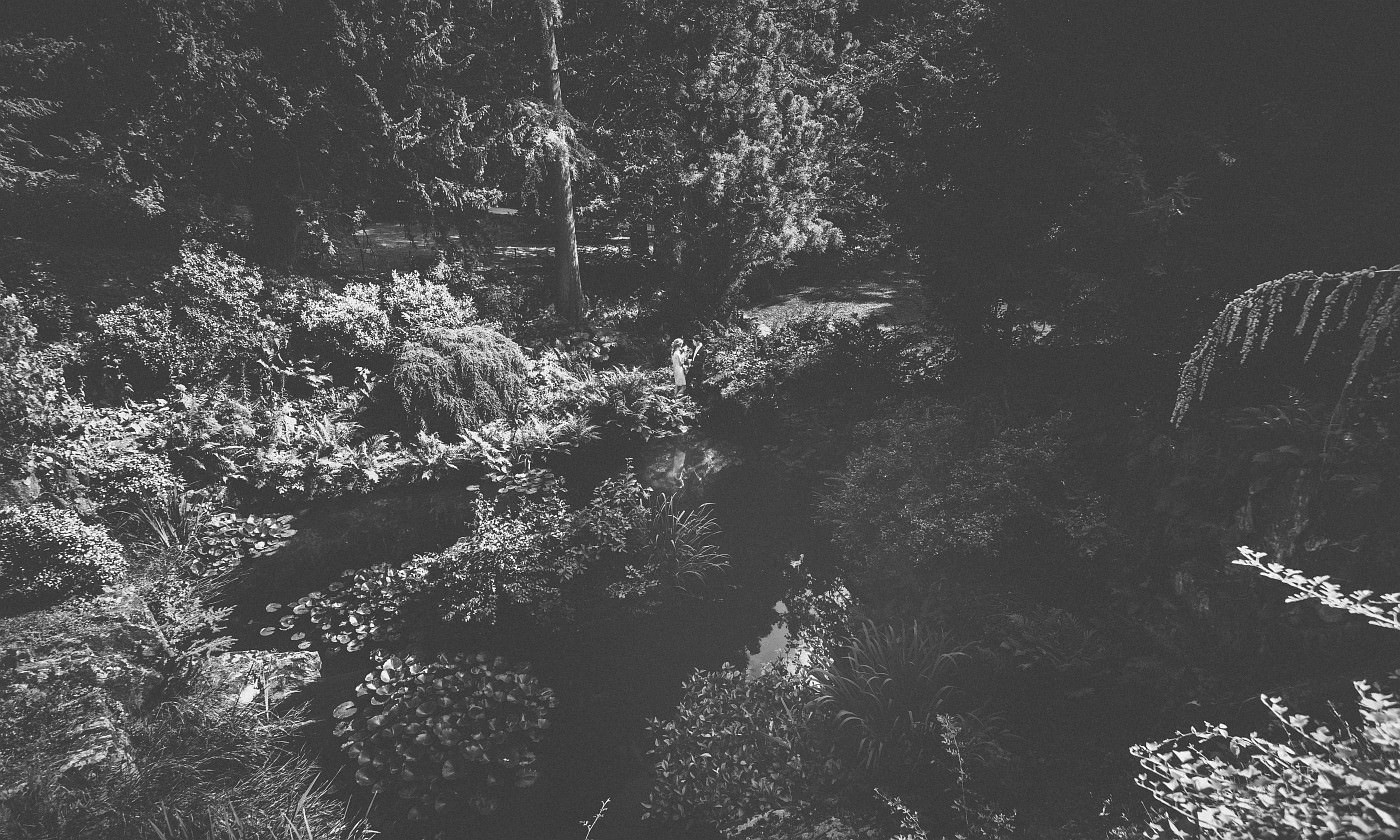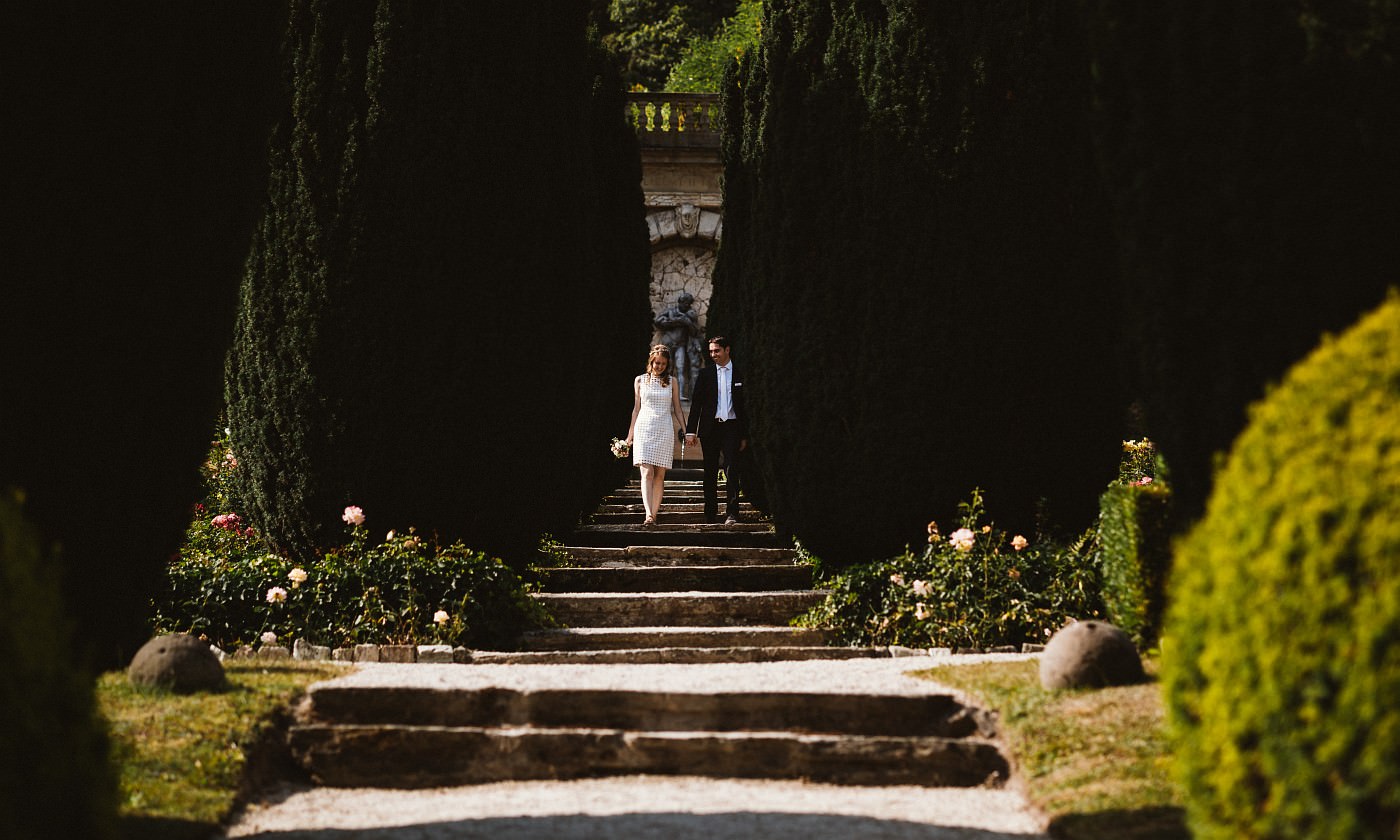 Wedding Photographer Frankfurt am Main and Taunus – Getting Married at Schlosshotel Kronberg